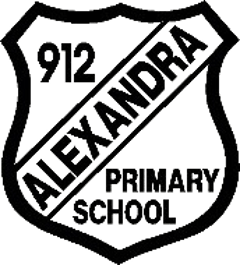 Our purpose is to build a learning community that challenges and supports young minds to develop as independent and lifelong learners, continually striving for excellence through contemporary learning.

​At Alexandra Primary School, we strive to create safe, positive and engaging learning environments to provide our students every opportunity for success. We want our students to be the best they can be, to support them to be happy, well rounded, confident members of their community. Our strong commitment to student learning is supported by quality teaching practice, regular team planning and ongoing professional learning by our dedicated staff.
​
Our Strategic Plan and Annual Implementation Plan focus on further developing skills in Reading, Writing, Numeracy and Inquiry Learning from Prep to Year 6. We have a strong focus on developing learning tasks that are exciting and engaging.

Our school values include Respect, Care, Integrity and Achieve, and bare significant importance towards the way we represent ourselves. We believe in supporting the education of the whole child and value excellence in every area of development.
We aim to prepare our students for the 21st Century. Our students are developing skills in the active use of technology and a strong awareness of online safety. This provides ample opportunity for our students to experience success, through engagement and high quality teaching and learning programs.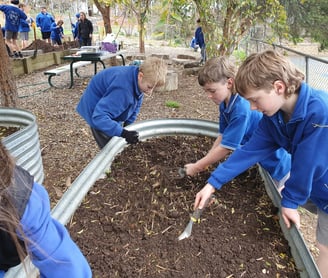 Student well-being is our highest priority, helping create safe and engaging learning environments for our school community.

Through this process, students, parents and staff were invited to contribute their thoughts behind our newly established values of Respect, Care, Integrity and Achieve.

We pride ourselves on genuine understanding and appreciation towards these values to support social, emotional and educational development in our school for the benefit of our students and community.

Such is the importance of our values that there is always a question involved during the interview process for prospective employees, used to guage their moral purpose. This helps us choose the right people for Alexandra Primary School.
We have introduced a number of programs to support the implementation of our values with a strong emphasis on building positive relationships.

Students across the school participate in a range of outdoor activities specifically designed to promote Respect, Care, Integrity and Achieve, working safe and engaging relationships.
Students are given opportunities to participate in:
Camps

Expeditions

Mountain Biking

Cross Country Skiing

Canoeing

Hiking

Activity Days, and more

We continue to receive positive responses from students, parents and staff about these programs, with direct links to student connectedness to school.