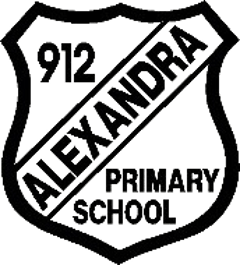 Sustainable Garden
Our sustainable garden offers unique opportunities for our students and our school community to learn valuable skills.
We were extremely lucky to receive a grant from Foundation Murrindindi in June 2023 to revamp our garden beds above the basketball courts. With their funding we bought plants that awake the senses - mint and rosemary for taste; lambs ear, woolly bush and kangaroo paw for touch; and lavender for smell.
The Preps and their Grade Five Buddies planted them in, getting dirty, and learning how to use their hands to garden. Everyone had great fun, and our garden beds are looking beautiful.
Sustainable living is such an important aspect to consider for our children's future and at Alexandra Primary School, we are very proud of what we have achieved over the past 2 years.

The concept of our garden is much more than just planting and weeding. We like to think we maximise its potential to build necessary life skills, together with a direct link to our values of Respect, Care, Integrity and Achieve.

Genuine community involvement and support is key to is overwhelming success.