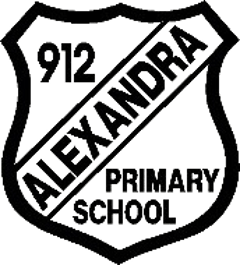 Alexandra Primary School values the many volunteers that assist in our classrooms, with sport events, camps, excursions, school concerts and other events and programs. To ensure that we are meeting our legal obligations under the Worker Screening Act and the Child Safe Standards, Alexandra Primary School is required to undertake suitability checks which in most cases will involve asking for evidence of a Working with Children (WWC) Clearance and may also involve undertaking reference, proof of identity, qualification and work history involving children checks.
Considering our legal obligations, and our commitment to ensuring that Alexandra Primary School is a child safe environment, we will require volunteers to obtain a WWC Clearance and produce their valid card to the front office for verification in the following circumstances:
Volunteers who are not parent/family members of any student at the school if they are engaged in child-related work regardless of whether they are being supervised.

Parent/family volunteers who are assisting with any classroom or school activities involving direct contact with children in circumstances where the volunteer's child is not participating, or does not ordinarily participate in, the activity.

Parent/family volunteers who assist with excursions (including swimming), camps and similar events, regardless of whether their own child is participating or not.

Parent/family volunteers who regularly assist in school activities, regardless of whether their own child is participating or not

Parent/community School Council members sitting on School Council with student School Council members, regardless of whether their own child is a student member or not
In addition, depending on the nature of the volunteer work, our school may ask the volunteer to provide other suitability checks at its discretion (for example, references, work history involving children and/or qualifications). Proof of identity may also be required in some circumstances.
On some occasions, parents and other members of the school community may volunteer to do work that is not child-related. For example, volunteering on the weekend for gardening, maintenance, working bees, parents and friends club coordination, school council, participating in sub-committees of school council, fete coordination, other fundraising groups that meet in the evenings during which children will not be, or would not reasonably be expected to be, present.
At Alexandra Primary School, volunteers for this type of work will still be required to provide a valid WWC Clearance/proof of ID/references/work history.
To volunteer at Alexandra Primary School, we need to have a copy of your Working with Children Check. This is to ensure the safety and wellbeing of our school community. For further information, and to apply for a check, please click here.
Needing a check:
You are an adult engaged in work within the meaning of the Act, which includes engaging in voluntary work and providing practical training as well as paid employment

You are working at or for one of the services, places or bodies, or in one of the activities listed in the Act (which includes all government schools);

Your work usually involves direct contact with a child or children. Direct contact means physical or face-to-face contact, or written (including postal), oral or electronic communication;

The contact you have with children is not occasional direct contact and is not incidental to your work; and

You are not otherwise exempt from needing a Check under the Act.

If you are a police officer or teacher with a VIT, you do not need to apply for a WWCC.
To apply click here