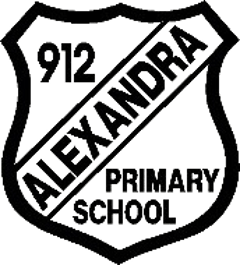 Welcome to Alexandra Primary School. We pride ourselves on strong values, high level student engagement and outstanding teaching and learning.

Please contact the office on 5772 1006 for more information, or to arrange a tour.

2023/24 Tours
We welcome tours any Wednesday during Term time. Please contact our Office on (03) 5772 1006 to make a time that suits you. If Wednesdays do not work for you, please get in contact and we can arrange an alternative time.
2024 Enrolment Changes
The new statewide enrolment timeline provides Victorian government primary schools with clear timeframes for enrolling students who will commence Foundation in the 2024 school year.

The timeline includes key dates, activity descriptions and an overview of responsibilities to help schools to plan for their Foundation enrolments. Key dates and activities for schools in the 2023–24 timeline include the following:

We are running tours all year, beginning in Term 1. Please contact us for more information.

Schools can receive enrolment applications from families from the start of Term 2, 2023 (Monday 24 April 2023).

Enrolment applications from parents and carers are to be submitted by Friday, 28 July 2023.

Schools notify parents and carers of the outcome of enrolment applications by Friday, 11 August 2023.
We still accept enrolments for students living in our zone past this timeline. Please contact the Office for more information.

Please visit the Department of Education's Enrolling in Prep and Starting School Page for more information.

Please click here for the Fact Sheet for 2024 Prep Enrolment
Please provide a copy of your student's birth certificate or passport, and immunisation history with their enrolment form.
Hard copies are available from the Office.